Project Description
PHILOSOFISH in fair Seafood Expo Global that took place in Barcelona, Spain from 26-28 April, 2022. Walkthrough the exhibition stand!
36

0

Point

of

View

carried out an interactive virtual tour for Philosofish in fair stand during its participation in the international Seafood Expo exhibition held at the Fira Barcelona exhibition centre, thus enabling a remote visit for those who did not have the opportunity to attend and the option of a return visit for those who were there.
Philosofish in fair Seafood Expo: It

is

an

interactive

,

immersive

experience

for

visitors

who

can

explore

the

entire

stand

area

in

a

very

easy

and

enjoyable

way

.
Seafood Expo Global is the world's largest international seafood trade fair, and this year's event will feature more than 2,000 exhibiting companies from 89 countries.
An interactive yet immersive experience for online visitors where they can explore the stand area through the Virtual Tour application.
After three years without an in-person event, the Barcelona edition marked the return to face-to-face business in the global seafood industry and welcomed thousands of seafood suppliers and buyers from around the globe.
Thousands of buyers and suppliers from around the world attend the annual, three-day exposition to meet, network and conduct business.
360 Points of View team conducted the virtual tour of  PHILOSOFISH stand, in order to enable remote visits to the exhibition stand and the presentation of the company's products.
Philosofish is a company with "AQUACULTURE", In nature, balance is everything. That's why another practice that makes a huge difference in sustainability is the intensity of farming. Philosofish tries to keep fish volume high enough to make financial sense, yet low enough so as not to endanger the environment in which the fish live and breed.
During the virtual tour, visitors have the opportunity to explore the stand from all angles and interact with its elements. By clicking on a specific part of the stand, they were taken to the online catalogue where they could learn more about the participants, their products and services. In addition, visitors can share their experience via social media.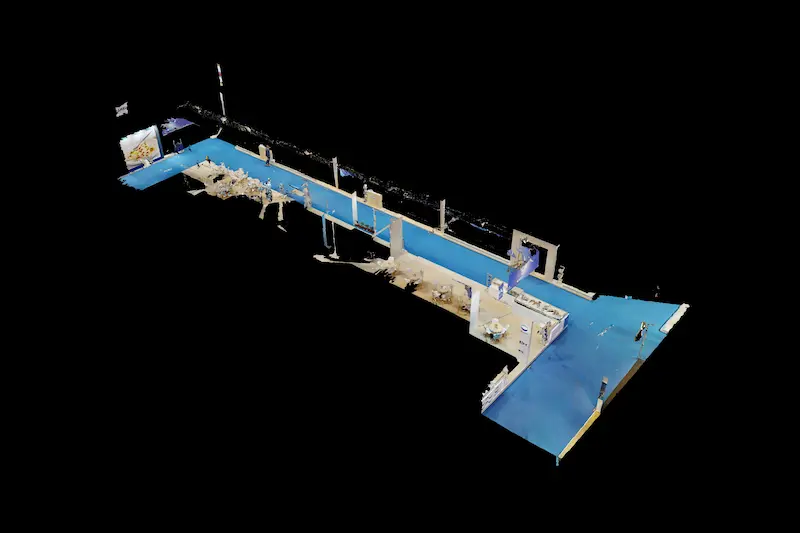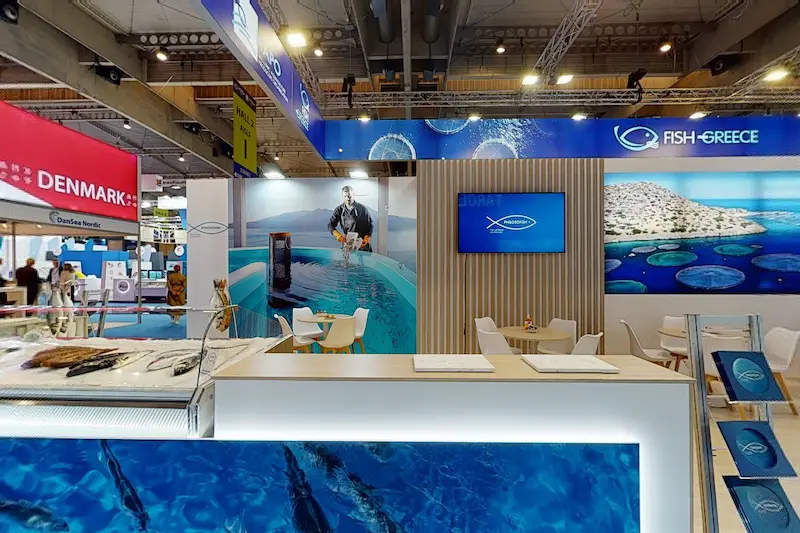 It is a state-of-the-art service that opens up new possibilities in the management of exhibition spaces and remote access. With this service, exhibitors can reach a global audience with their product, attract more visitors and increase their sales revenue.
This new digital service aims to offer remote access to exhibition spaces and promote innovative products and services.
Read about the benefits of virtual tours of exhibition spaces.
The virtual tour service is also available for other exhibitions and special events,